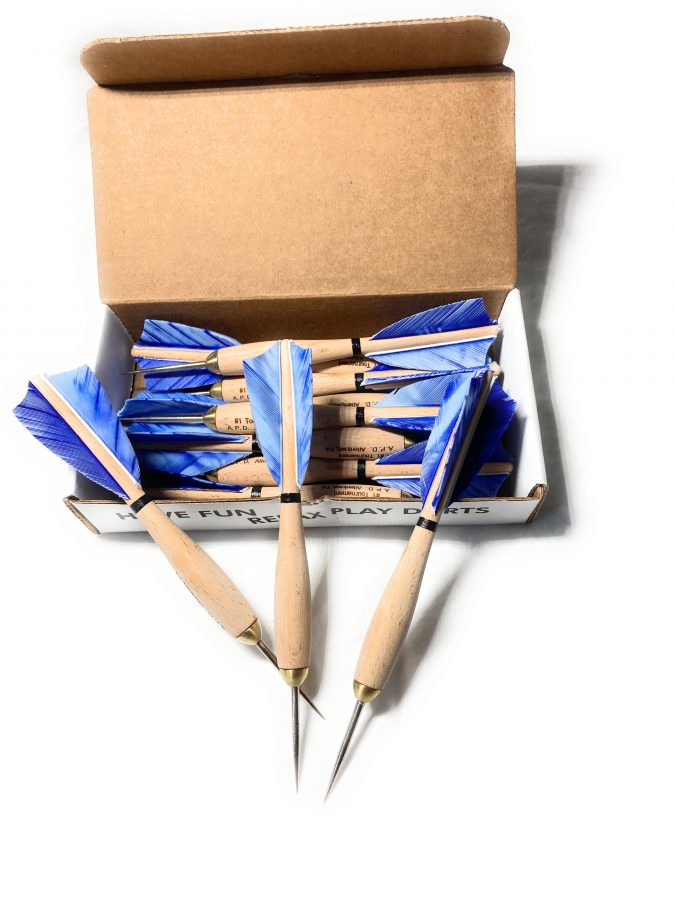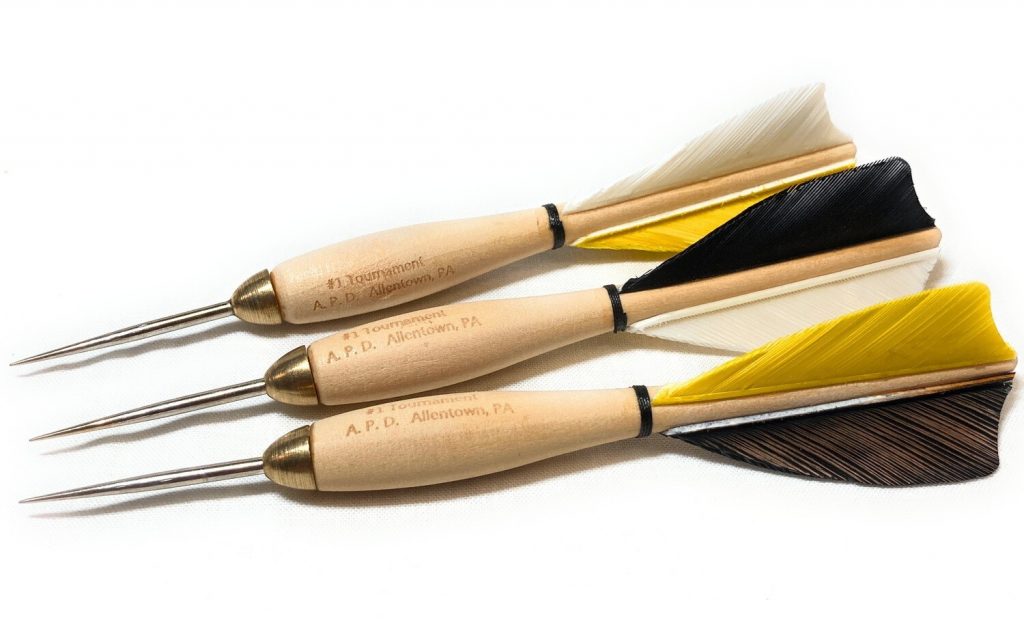 After Apex darts closed up shop and sold to Widdy, there was a groan let out by many of the shooters in the scene. Apex had built up a following, and it looked like those who preferred the "red" darts were going to have to make some changes.
Enter – American Prodart.
Compared to an Apex, the American Prodart has a similar body, with both of those darts feeling slimmer than a Widdy. It also comes in at roughly the same weight. An Apex averages 13 grams, a Widdy 14 grams, and an APD somewhere in the 13.25 range. Although it's not an Apex dart, it's a brand new completely different company, these darts are certainly similar.
They come in an astounding array of colors. There are single color flights from blue, white, black, pink, etc., all the way into the "tri-colored" versions that mimic the colors of various sporting teams. Throw in what they refer to as "camo" style flights and now you've got dozens of choices. It doesn't help the dart fly any straighter, but it does give shooters a chance to inject a little bit of personality into their game. There's nothing wrong with adding a little more fun into things.
It's pretty much a standard American style dart with a steel tip, a brass weight (instead of lead), a wood barrel, and turkey feather flights. I hesitate to say "the best thing about them", but definitely one of the things I like, is that you can actually find the dang things!
I have them for sale here, but you can also find them in a sporting goods store. You can find them for sale elsewhere online. You don't have to check the company website hoping that there's some in stock, or join a waitlist. They're readily available. Somehow, that strikes me as a plus.
If you are looking for a dart to use on an American (basswood or paper) dartboard for the game of Baseball (one to nine), a set of American Prodarts will do fine. Like other wood barreled darts, you can use these on an English (not electronic) board as well.