Welcome to the game of darts, American style. The darts have feather flights and wooden barrels. The board is different than the English Pub Board, and the games are not the same.
The game of American Darts was born out of Philadelphia, and is most popular in the nearby regions. You can find American style dartboards hanging on the walls of taverns in the coal regions of Pennsylvania, areas in New Jersey, Delaware, Maryland and sections of New York.
We've been playing at our local tavern for decades, running several leagues a year, hosting tournaments, and of course playing for the sheer fun of it. After surfing the net, it became apparent that someone interested in darts can easily miss the fact that American Darts even exist. And there certainly isn't enough good information to help answer any questions they might have on the game, so I decided to put this website together.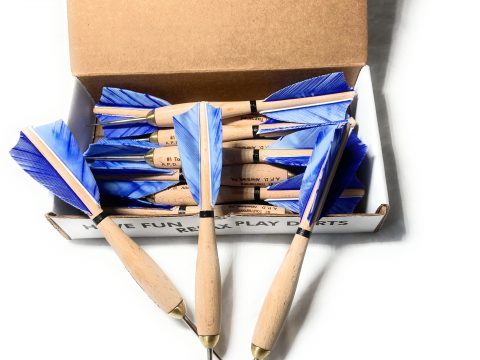 After Apex darts closed up shop and sold to Widdy, there was a groan let out by many of the shooters in the scene. Apex…