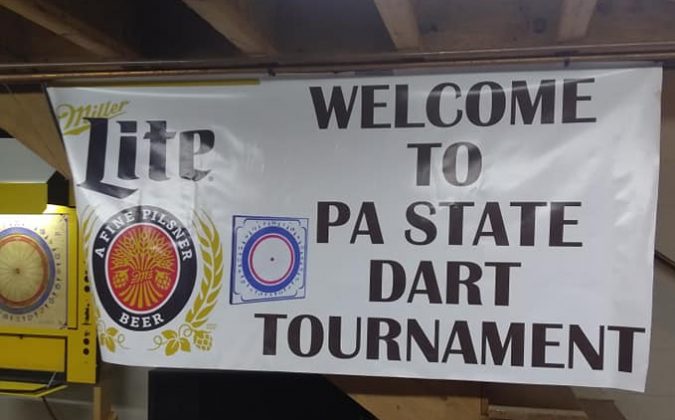 We WILL have a State Dart Tournament this year! The 53rd running of PA States will take place over the following weekends:
October 30th 10am & 2pm Men's Qualifier
November 6th 10am & 2pm Men's Qualifier
November 13th 10am Women's One Day Shootout, 12pm
Men's Finals One Loss & 2pm Men's Finals Undefeated.
This year you can sign up to shoot ONLINE at: http://abdadarts.com/tournamentregistration/2021PAStates/
There is no handicap, and there are no team average caps for this tournament. Everyone is welcome, you don't need a league average.
This year's tournament is being held at the Little Run Sportsman Club, in Tremont PA 17981.
Contacts for more information about the tournament are Kenny Terwilliger, Joe Haganey, and Laine Mack Jr. – all of whom can be contacted via the Tournament's Facebook Page (https://www.facebook.com/groups/1186573274851749)
Also, you can leave questions in the comments below.