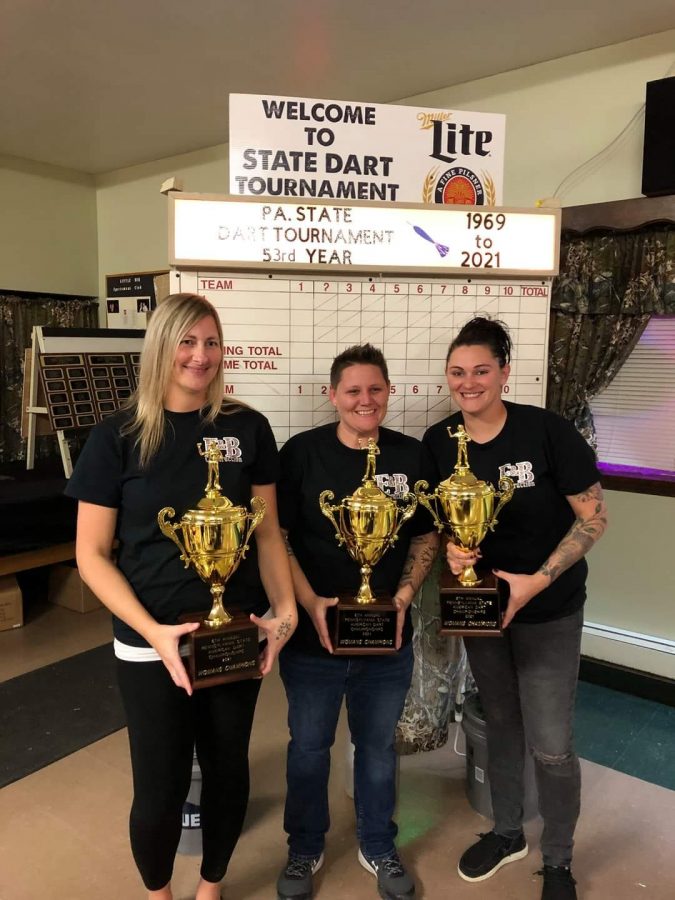 The date has been chosen for the Ladies One Day shootout at States this year. On Saturday, February 19th women shooters can test their skills against each other for the title of State Champion. Darts fly at 10am.
There are no handicaps in the tournament, and you do not need a league average. Just sign up, and shoot.
Registration is online – you can . . .
The tournament happens at:
Little Run Sportsman Club
266 Middle Creek Road
Tremont, PA 17981
Many women shoot in mixed leagues, and the occasional mixed tournament. This tournament is a chance for the ladies to shoot darts with and against each other, with the winner being crowned as State Champions.
Last year Angela Carl, Autumn Harrison, and Kelli Johnson took the title shooting for E&B Construction. Here's a snapshot of their winning scores . . .